I'm a semi good mapper and I head a forum for making maps for NZP. Just because I'm the leader don't expect mapping nirvana from me but I know what I'm doing somewhat. Here's a screeny of an abandoned map I created.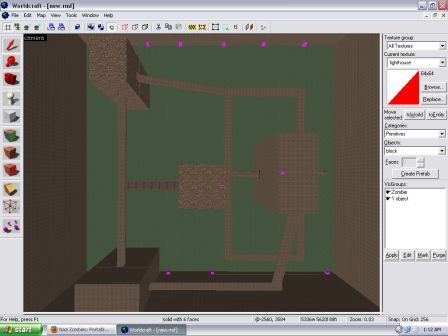 Also I see that your forum is hosted by forumotion. I've been working with forumotion for about 3-4 years now stemming back to when i dealt with RuneScape merching clans......and their politics. Anyways I know it inside and out. I could be a useful mod and admin but that your decision.
I'm also downright resourceful. I can figure most things out if they're not too deep into dev land such as coding (suck at that atm) and complex modeling and the like. If I can't figure it out I have a legion of techs on yahoo messenger I've collected over the years.
I can't say this is a fact but I've kinda wanted to transform that forum I mentioned above into a mapping site for more than just NZP but I haven't talked to my mappers about that yet. I wanna make sure it's cool with them and they know before I start changing things so I could muster up some extra people to make maps for this mod and put them on my forum.
Thank you, Soul